VUKOVICH CLASSIC MIDGETS AND CHALLENGE CUP STOCK CARS AT MADERA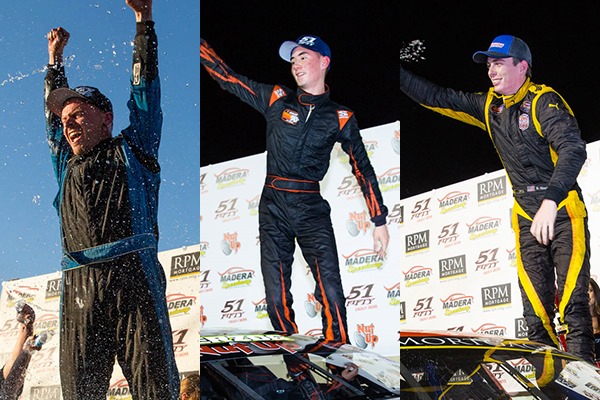 MADERA, CALIFORNIA (April 30, 2019) – Two brand-new MAVTV-televised series will get underway on Saturday night at Madera Speedway, with the POWRi/BCRA Midgets and California Challenge Cup stock cars set to compete on the one-third mile oval. Some of the best young talent in the nation will get an opportunity to shine in two very traditional forms of motorsports but under new platforms in 2019.
For the California Challenge Cup stock cars, their 100 lap debut is the culmination of a multi-year project by promoter Kenny Shepherd to introduce drivers to heavy, truck arm racing in an affordable way. The Challenge Cup will utilize mostly existing inventory of race cars paired with a one set of tires rule that has attracted some strong competition.
Previous Madera Nut Up Pro Late Model champions Buddy Shepherd of Bakersfield and La Grange's Matt Erickson, along with current 16 year-old Pro LM points leader Austin Herzog, are all expected in action. All three have steel bodied experience including Shepherd's pair of top-fives in the K&N West division.
"We are exited to launch the new California Challenge Cup Series that will provide a path upwards for our stars," Shepherd said. "This will start small but I expect it to become one of the biggest series in the western United States over the next 12 months."