TER Rental Program Drivers!
Jay Juleson #12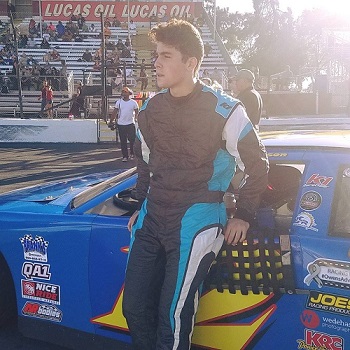 Facebook: Jay Juleson Racing
At age 12 Jay started iRacing and within months received his Cup level Class A license. He went on to win 5 cup races in 2017 on iRacing. He was also ranked 10th for pole positions in the Country. At the age of 13 (2017 ) he started go kart racing at Somoma Raceway in the Junior Class for Sanzaru Karting Championships. He raced with some of the best Juniors on the West Coast and always finished in the top 10. Jay did so well in the Junior Class that in 2018 at the age of 14 he received special permission to race in the Senior Class for KPX Karting Championships, normally reserved for drivers 16 years and up. Jay was the youngest one racing in this division. He traveled throughout Northern California competing with the best drivers in the Country. Jay finished 4th in points for the 2018 season.
After go kart season was over, Jay was determined to test his skills in a Late Model Race Car. In July of 2018 he jumped into a Late Model for the first time and did some testing with Team Erickson Racing at Madera Speedway. Team Erickson recognized his talent and natural ability , so they immediately accepted him on the team. After only two practice sessions, Race Track Officials allowed Jay to race in their televised premier series. Jay made his rookie debut in September of 2018 at Madera Speedway in the MAVTTV Junior 51Fifty Late Model Series. This was a 70 lap race with 14 of the best drivers on the West Coast. With no prior Late Model experience Jay finished in 5th place. Two weeks later he raced his 2nd race in the Junior 51Fifty Series (final race of the season) and took another 5th place finish out of 15 drivers. The following month Jay raced the Cooks 100 Late Model race at All American Speedway. This is the elite racing class! He came in 4th out of 15, in this race.
Outside of racing, Jay is a 10th grade sophomore at Pioneer High school in San Jose, California. After school one day per week Jay volunteers his time at American Cancer Society Discovery Shop. He helps test computers, assists clients with moving, stock and cleaning. Jay loves computers and practices his iRacing when not racing. He also continues go kart practicing during off season. Jay also keeps fit by taking a daily weight lifting class and playing basketball.